Business Development Coach – Elite Top Shop 360
John L. Francis has over 50 years of industry experience, and has owned and operated Francis Automotive Services Inc. for more than 43 years. John's most important business philosophy as a shop owner is to "be honest, speak from your heart, and always be authentic", so it's no mystery why he's been so successful. For years Francis Automotive, an industry acclaimed full service auto repair shop in West Chester, PA , has not only supported the YMCA and Toys for Tots, but has lead the industry in developing a child safety brand. John is an Automotive Service Association (ASA) member, and served on the ASA Mechanical Division Operations Committee for a number of years. We are pleased to say that John represented the ASA in Washington, D.C., where he gave demonstrations to members of Congress on the importance of providing repair professionals with open access to service information. These presentations were instrumental in the information availability agreement that was eventually signed between the ASA and the automobile manufacturers.
John is a past National Chairman of the Automotive Management Institute, he has served as the Chairman of ASA CARS, he was on the ASE Board of Directors for 8 years, and served as an AMI trustee for a number of years as well. He's been featured in Auto Inc. magazine, is a two-time runner up for NAPA Tech of the Year, and is a recipient of the AMI Alpha Award. Not only is John an extraordinary business professional, but his commitment to the industry, and his peers, is second to none. John lives in Atglen PA, he is married and has 3 children, 8 beautiful grandchildren, and 3 wonderful labs. There is no question that he is an asset to the industry, and we are proud to have him working with Elite.
Back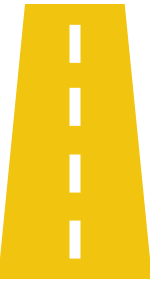 Are you ready to build a more profitable business?
Let's Do This.
Request Information
About Elite