Business Development Coach – Elite Top Shop 360
Mike Kost began his career as a technician (ASE Master Certified), but soon realized his dream of becoming a shop owner when he purchased his first Precision Tune store. Mike was able to utilize the skillset he picked up from business college to both start up new shops from scratch and make failing shops profitable, and within 5 years of purchasing his first store he found himself running 4 profitable locations. As a franchisee Mike has been awarded Precision Tune's Top 10 Presidential Award, received an award for creative marketing, and for 15 straight years has received an award for achieving the highest sales volume in his area.
For over 20 years Mike has continued his education by attending numerous industry sales, management and customer service courses, and the knowledge he's obtained has helped him create systems and processes that have enabled him to run multiple successful shops from over 300 miles away as an absentee owner. In the last 13 years he's spent as an absentee owner, Mike has enjoyed helping other shop owners understand the importance of customer service and create proven processes to become more successful, so needless to say, we couldn't be happier to have him as a member of the Elite family. Mike, his wife Tammy and his 4 wonderful kids live in Aberdeen, South Dakota.
Back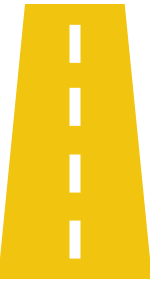 Are you ready to build a more profitable business?
Let's Do This.
Request Information
About Elite