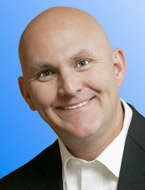 September 24
Pay Plans Used by the Top Shops in America by Darrin Barney
Presented at the ASTE Expo
1:15 pm – 4:30 pm
Embassy Suites and Convention Center, 201
Harrison Oaks Blvd, Cary, NC 27513
If you want to build a more profitable, successful shop, you need to have a pay plan in place that will attract the superstars, and keep your employees operating at peak performance. The best way to achieve this goal is by having a well-designed compensation and incentive program that is good for you, your employees, and your bottom line. During this industry-acclaimed course, you will learn:
What every superstar is looking for.
How to incentivize your employees to consistently be top producers.
The safeguards you'll need to help you control your payroll costs .
Priceless tips on how the top shops in America are rewarding their employees.