A Shop Owner's Guide to Employee Training
Every day vehicles are becoming more complex, the advancements in technology are changing our industry, and customers are becoming more sophisticated. Because of these advancements, one thing is for certain: The shop owners who embrace training are the ones who will be able to stay well ahead of their competitors and build more profitable, successful businesses in the coming years. This guide was put together to help you create an employee training program that will enable you to join the ranks of the industry superstars.
1. Invest in your most valuable asset: The people who work with you.
You will need to embrace the fact that every one of your employees undergoes constant training, regardless of whether or not you provide it. Every time a technician diagnoses a vehicle or performs a repair, there is some form of learning taking place. The same is true with your advisors, as they are constantly learning through their exchanges with your customers. Ironically, while many shop owners believe they are saving money by not providing professional training, there is an extraordinary cost to this type of "on the job" training. Your techs learn through their costly misdiagnoses, low productivity, and failed repairs. Your advisors learn through costly lost first-time callers, lost sales, and lost customers. By not providing professional training you will inevitably lose employee morale, sales, customers and profits, so rather than having your employees learn in the most costly way, you need to invest in training for all of your employees.
At Elite we understand that every shop owner will have a different take on who should be paying for the training, but as a general rule, we feel it is the responsibility of the shop owner to do so. We also realize that some shop owners are fearful that if they pay for the training they may lose the employee and the money will be wasted, but the answer to that concern is simple –
"The only thing worse than training an employee and having them leave, is not training them and having them stay."
2. Ensure everyone is properly trained.
Mandated training is not a new concept. In the U.S. medical doctors and attorneys are required to take continuing education courses for one simple reason; to enable them to take better care of their patients and their clients. We should take the same approach. Only you know how much training your employees will need each year, and it certainly needs to be based on their job, their skill level, and their experience. Yet as a starting point I would strongly recommend that you require all of your technicians to complete at least 48 hours of professional "company approved" training each year, and your advisors should complete at least 12 hours each year. The successful completion of the required training each year should be a condition in place for ongoing employment.
3. Provide training that will help your employees with a number of skill sets.
Rather than limiting each employee's training to their specific job, you should consider offering optional courses that will help them in other aspects of their life and career. Some examples would be financial management courses, and personal development courses such as those offered by Dale Carnegie Training. By helping them develop as people, you will be creating better employees.
4. Practice what you preach.
As a shop owner, each year you need to participate in ongoing training as well. Your training should include business and employee management courses, marketing courses, and leadership courses. I would also recommend participating in personal development courses, which will set a good example for all of your employees.
In closing, having a good ongoing training program in place, practicing what you preach as a shop owner, and living by the principle of never putting money ahead of people will help you take your shop to the top.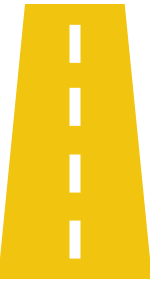 Are you ready to build a more profitable business?
Let's Do This.
Request Information
About Elite