The Truth About Stealing Employees
There is an expression that has been around our industry for decades that says if you run a good, ethical business, the one thing you should never do is "steal" employees. If you agree with that philosophy, this is one article you may want to read.
Let's look at the argument that it's not right to solicit employees from another business. The majority of successful companies do this! The world is filled with headhunters, and without question; they're not looking for people who are unemployed. They are looking for the superstars who are presently employed. So if most people accept that recruiting employees from other businesses is an acceptable practice, you have to wonder why shop owners look at the practice with such disdain. It's because they are so afraid that someone will recruit their employees that they start living by the code that it's wrong to solicit employees. It's their own misdirected way of trying to shelter their employees from hearing about better opportunities.
If you were a superstar technician, and if you were solicited by another shop owner who could provide you with a better opportunity, I sense you would consider the offer a compliment, and not a violation of ethics. I would also sense your family would be happy to hear of the opportunity as well. So when you stand back and look at the bigger picture, as a tech you would be happy that another shop owner is offering you the opportunity, your family would be pleased to hear about it, and the shop owner who reached out to you would be excited to speak with you. The only one who would deem it inappropriate would be your existing employer, who just happens to be the one who runs the risk of losing the most. If you step into the shoes of the employer living in a world of ethics and who cares about each employee as a person, wouldn't you want that technician to take a job that provided a better opportunity for him and his family?
However, I feel there are a few situations where it would be inappropriate to solicit someone from another shop. If the employee works at a shop that is owned by a good friend, then of course you need to respect the friendship, and assume that your friend is taking proper care of their employees. The other exception is when you know in your heart you would be unable to provide the employee with a better opportunity than what they presently have.
On a personal note, I have never been afraid of someone "stealing" the people who work with me. I have learned over the years that the first thing that leaves your business is the employee's heart, and once their heart is lost, then their mind will begin to wander, and other opportunities will become attractive. When they find the right opportunity, the toolbox will inevitably follow behind. This is why I always work very hard to keep their hearts, and why I consider it nothing more than a compliment when other business owners attempt to recruit my superstars. So rather than being outraged when someone tries to steal your employees, I ask that you understand the ethics of recruiting and that you do what you need to do to properly care for the hearts and minds of your employees.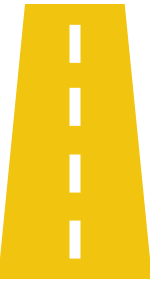 Are you ready to build a more profitable business?
Let's Do This.
Request Information
About Elite