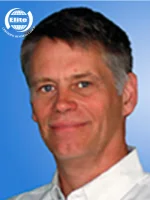 Business Development Coach – Elite Top Shop 360
Douglass Kirchdorfer is an industry leader who ran one of the most successful auto repair shops in America. In 1998, he and his wife Rebecca purchased what was to become Downing Street Garage, a six-bay facility that won numerous industry and business awards during the 14+ years they owned and operated the business. DSG has been voted among the top five AAA Approved Repair Shops in Colorado, has won the Torch Award for Marketplace Ethics from the Denver/Boulder Better Business Bureau, has won the International BBB Torch Award for Marketplace Ethics, and was also a winner of the coveted Colorado Ethics in Business Alliance Award. Additionally, Downing Street garage has been named as one of the top 10 shops in America by Motor Age Magazine in 4 times.
Douglass also served on the board of directors for the Colorado Automobile Service Association (ASA) for 10 years and was board president, was one of the founding members of the Denver chapter of the Napa Auto Care advisory board, the Delphi Tool Advisory Board, the Denver BBB Torch Award Selection Committee and served 4 years on the Mechanical Operations Committee of the national Automobile Service Association. Douglass also served on the Grievance and Standards Committee of the Denver/Boulder Better Business Bureau, on the Editorial Advisory Board of Ratchet and Wrench Magazine, and currently serves as an advisor for the Rocky Mountain Finance Institute, where he's counseling a graduate who runs a small auto repair shop.
Douglass also was an ASE Master Technician with L-1, has his A.A.M. degree from the Automotive Management Institute (AMI), is a licensed A&P mechanic and enjoys restoring old cars; motorcycling; sailing; and helping shop owners improve their businesses.
Back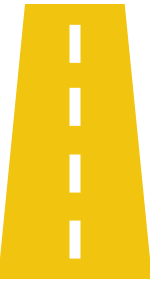 Are you ready to build a more profitable business?
Let's Do This.
Request Information
About Elite