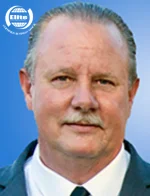 Business Development Coach – Elite Top Shop 360
During the 32 years Gene Morrill has spent as a shop owner, he's been able to establish himself as an industry icon. Not only is his shop a AAA AAR, ASCCA, ASA member and an ASE Blue Seal shop, but it has been a MotorAge Top Shop 5 Times, and won the MotorAge Shop of the Year in 2012. Additionally, Gene's shop is a 5-time AAA Quality Service Award winner, and has been featured in Ratchet & Wrench, MotorAge and Glendoran Magazine.
Not only does his shop have some impressive accolades, but Gene himself is an ASE Master Technician, the past president and current board member of the local Automotive Service Councils of CA (ASCCA) chapter, and one of the first 49 recipients of the AMI's Accredited Master Automotive Manager degree (AMAM). Gene is also very involved in his community, as he's served as an automotive advisor, board member and adjunct professor for Citrus College, is a past president and current board member of the Glendora Rotary Club, is president of the Glendora Community Coordinating Council, and also serves on the Glendora Chamber Government Affairs Committee. Additionally, Gene's shop regularly collects food and clothes for local children's homes, so it's no surprise that his amazing commitment to bettering his community has received recognition – Gene has received both the Glendora Community Council Humanitarian Award and the Citrus College Distinguished Alumni Award.
Beyond being an extraordinarily bright shop owner, one of the greatest keys to his success is his shop's business philosophy: "Treat your customers like a king, take care of your employees and everything else will work out." Gene's focus on taking care of his customers and employees fits in perfectly with our culture at Elite, and we couldn't be more proud that he works with us.
Gene and his wife Robin of 32 years live in Glendora, California and enjoy working together to provide safe & reliable transportation to all of their customers.
Back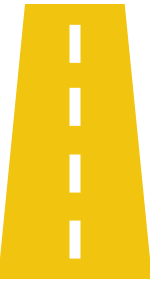 Are you ready to build a more profitable business?
Let's Do This.
Request Information
About Elite