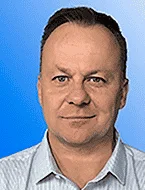 Business Development Coach – Elite Top Shop 360
With over 28 of his 34 years of industry experience spent as a garage owner, Kevin Jones has established himself as one of the most successful business leaders in the U.K. He is proud to be the first garage owner in the U.K. to be awarded Elite's Ethics Certification, and was one of the first garages to achieve the British Standards Kitemark award. Kevin serves as a Business Development Coach for garage owners in the European market.
Kevin is a Certified Automotive Engineer (CAE), and an Associate Member of the Institute of the Motor Industry (AMIMI). He spent several years working as a lead technician for a successful private racing team and has studied automotive repair and advanced automotive repair nationwide, receiving multiple certifications. In addition to the two garages, Kevin owns a very successful vehicle specialist air conditioning company that is renowned throughout the county, receiving referrals from not just Independent repairers, but also fast fit chains and main dealers alike. He also regularly studies advanced business management courses, and has not only received 2 diplomas in this field in the U.S., but has successfully completed the Accredited Automotive Manager (AAM) designation on the AMI Masters Program. He is proud to say that his garages are approved AA repair centres and are affiliated with both the Trading Standards and the Trust My Garage Schemes in the U.K.
Kevin believes that his success comes from leading an ethics-based business, and by setting his team up to succeed within their roles in the workplace. This is achieved through development plans for each team member and regular reviews. He ensures that every employee treats his customers in a way that they would expect to be treated themselves, and insists on maintaining high ethical standards in both internal and external relationships at all times. Kevin is enthusiastic in supporting the local community, and hosts ladies evenings and car clinics. His businesses also help raise funds for the Macmillan Cancer Charity and BEN (Motor and Allied Trades Benevolent Fund).
Kevin lives with his family approximately 40 miles East from the centre of London, on the River Thames coastline in Rayleigh, Essex.
Back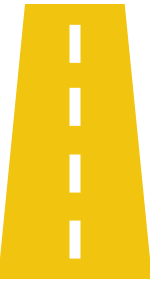 Are you ready to build a more profitable business?
Let's Do This.
Request Information
About Elite