This AMI-accredited course increases sales by an AVERAGE of $10,750 per month after completion.
Even more importantly, it has been proven to generate happier customers. Because we help service advisors understand that selling is just helping your customers make the right decisions, and because the higher sales are due to establishing more trust and building stronger relationships, we've been able to take 10's of thousands of advisors to the top, and establish our position as the industry's #1 sales training company.
The next Masters Course will be held June 1st-3rd in San Diego, California!
Contact us below to learn more!
Get Started
Why The Elite Masters Program?
The Industry's #1 Sales Training
We'll increase your advisor's sales, GP, ARO, customer satisfaction and retention regardless of their level of experience.

Your advisors will learn from the most proven sales trainers in the industry.

This curriculum is rich with leader-led training by top experts, role-play sessions, and student testing.

Students will learn to sell testing services, sell laundry lists, turn price shoppers into customers, master the most difficult sales objections and more.

Your advisors receive 3 days of in-person training here in San Diego, followed by 6 months of sales coaching to ensure performance goals are met, and they never fall back into old patterns.
Want to learn more? Fill out the below to receive immediate access to an in depth webinar presented by VP of Operations Darrin Barney and Business Performance Analyst Tom Amero!
"Alex has increased his ARO almost $100 and his closing ratio has increased dramatically. The results speak for themselves and the program pays for itself every single day!"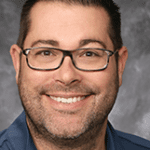 Brian Kauffeld | Ulmer's Auto Care
"I have been working with Elite for about 10 years now. Every meeting I go to, I learn something new. I just got thru sending a service advisers to the Masters Course. WHAT WAS I WAITING FOR? Worth every penny!"
Tyler Ellenson | Tyler's Automotive
"We made the right decision to move forward with the Master Program and at the right time too. We believe the Master program has helped set us up for success especially during these trying times. A big thanks to Jen and her team."
---
Case Study | Dwayne Myers, Dynamic Automotive
Case Studies
Dwayne Myers' service advisor, Jason, was a star when the day was moving slowly, but became easily overwhelmed when the shop was busy. If Jason had too much on his plate he would break down a bit, his selling would deteriorate, and he would go from truly great to just good.
Keep Reading
Complimentary Sales Performance Review
Because we never put money ahead of people, we will not accept any students into this advanced AMI accredited service advisor training course unless we are 100% confident that the Masters Program is the right choice for your shop. This is why we offer our Complimentary Sales Performance Review, during which one of the industry's top experts will…
Determine the sales potential of your shop
Learn more about the advisor(s) you feel may be a good fit
Help you put together a strategy to reach your sales goals
Get started by calling 800-204-3548 or filling out the form below.