3 Powerful Words – A Sales Tip for Shop Owners and Service Advisors
Last summer I was sitting in my doctor's office reviewing the findings of all the tests that were done, diagnosing my recurring and unexplained headaches. As he explained in lengthy detail, the results of the tests, my mind began to wander to all the possibilities and decisions I had to make. He explained the pros and cons of each of the medications and the possible side effects of each pill. He paused from time to time, and would ask, "Do you have any questions". I shook my head, "No", each time he asked. He then asked me, "Which of these medications do you feel more inclined to take?"
I was confused, worried, and somewhat embarrassed. He did his job well and took his time explaining everything. I trust my doctor and his findings; I just did not know how to answer.
Then he said to me three powerful words, "What I recommend". Once I heard that, my stress level dropped and I became focused. He told me that according to the findings, there was nothing serious and this could be stress related. "Stress", I said to myself, in my business?
He recommended the less potent of the pills and told me to take the pills only if you feel you need to. He also told me to take notice of when the headaches occur and please log it on paper. He told me to wait about a month and see what happens. The headaches went away three weeks later.
When speaking to our customers about what we find with their cars we need to realize that sometimes they feel the same way I did speaking to my doctor. Give you customers your knowledge, create trust, present options, and use those three powerful words: "What I recommend".
This article was contributed by Joe Marconi of Elite. Joe is one of the 1-on-1 business coaches who helps shop owners build more successful businesses through the Elite Coaching Program.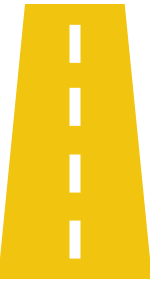 Are you ready to build a more profitable business?
Let's Do This.
Request Information
About Elite