3 Tips on Maximizing Your Shop's Sales During Difficult Times
We all know that these incredibly challenging times are impacting businesses and people all around the world. To help maximize your shop's sales and profits in the face of these difficulties, here are 3 simple and cost-free tips that you and your service advisors can start implementing today.
1. Pick up the phone and call your customers. However, this is not a sales call and shouldn't involve discussion about the customer's vehicle. Rather, this is a chance for you to check in on your customers and their families, let them know you are thinking about them, and offer to help in any way you can. By giving them a call and speaking from your heart, you are showing your customer that you not only care about their well-being but that your company truly values people over profit.
2. Set up call forwarding during your commute to and from work. By having incoming calls forwarded to your cell phone rather than to the shop's voicemail during your drive to and from the shop, you are essentially extending your hours and allowing more customers to reach you if they are in need. There may only be a couple of calls that come in during these times, but it can make a world of difference for those calling customers.
3. Adjust your 2020 sales and car count goals so that they are broken down to daily targets, and track these daily goals in a descending manner. Instead of feeling discouraged if your shop is far from reaching a monthly or weekly goal, having daily sales and car count goals will allow you and your advisors to look at each morning as a brand-new opportunity to accomplish the goals for the day.
Tracking these daily goals using a descending method helps your team focus on what they still have left to accomplish, and motivates them to reach the targeted numbers. For example, if your daily car count goal is 10 cars, and 7 cars have come in, a descending method of tracking will have your advisors saying, "We only have 3 cars left to meet our goal!" rather than, "We've had 7 cars come in so far." When I first began coaching, my average client saw a 15% increase in sales just by making this simple switch from an ascending to a descending method of tracking goals, so this tip is sure to help!
For additional help increasing your shop's sales, learn more about Elite's Online Masters Service Advisor Sales Training, or give us a call at 800-204-3548.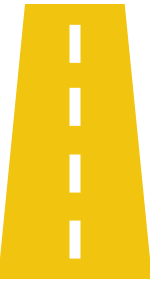 Are you ready to build a more profitable business?
Let's Do This.
Request Information
About Elite