5 Key's to Increasing Your Shop's Service Sales
Your guide to creating successful auto service sales…
#1. Generating New Customers
The top shops realize that auto repair and service is a community-based business. With that said, I advise shops to invest at least 50% of their advertising budgets into non-traditional marketing campaigns. This includes involvement in charitable events, fundraisers, car care clinics and social media campaigns. They also realize that the Y and Z Generations are emerging markets, so they will typically invest at least 50% of their non-traditional marketing dollars into campaigns that directly target these demographics. Time and time again I've seen the implementation of this grass roots marketing strategy help shop owners achieve considerable gains in their market share, even when operating on a limited budget.
#2. The Right Service Advisors and the Right Training
We have found that the top shops embrace our philosophy that when it comes to recruiting, you need to hire for attitude, aptitude, talent and ethics, rather than for product knowledge. They understand that people do business with people, not with companies, so they consciously hire advisors that have remarkable people skills. They'll also place a heavy emphasis on properly training these advisors upon hiring them, and will have them participate in service advisor sales courses at least once a year. In order to constantly improve their skills, a good percentage of the top service advisors use small digital voice recorders to record their own sales presentations. This way they can self-critique, discover their own weaknesses, and then adjust accordingly.
#3. Bringing in More First-Time Callers
The top advisors recognize that the first and most important step is to sell each first-time caller on their credibility as an advisor; not the shop or service. This is why they prefer to take the incoming calls, rather than having them screened by a receptionist or call center. Secondly, they understand that the overwhelming majority of first-time callers that ask for a price do so in order to start a conversation, not necessarily because they are price shoppers. By having this awareness, these advisors don't fall prey to prejudging or prequalifying the callers, as most of their competitors do. Lastly, the top advisors in America know that one guaranteed way of driving up car counts, and sales, is by providing their customers with the option to bring their vehicle in now, rather than solely offering a future appointment. This is why shops should staff in a way that allows them to at least perform an inspection for a customer that did not have an appointment. Top advisors realize that if they are able to meet the caller face-to-face, they will have a far greater probability of turning them into a customer for life.
#4. Closing More Service Sales
There are a number of things we encourage shops to do in order to generate good, ethical sales. Yet where the top shops really shine is in their ability to build strong personal relationships with their customers. They do this by consciously engaging their customers when they first come into the shop, asking several fact-finding questions, and selling the benefits of the service rather than parts and labor. These advisors also realize that although people don't like to be sold, they love to buy, so whenever possible they'll offer their customers a choice in services. We have found that when advisors are able to offer options, not only does it allow the customer to feel more in control of their purchasing decision, but it leads to substantially higher ARO's and higher CSI scores. By following these easy-to-implement procedures, many advisors are able to close over 75% of the services and repairs that have been recommended by their technicians, while still maintaining extraordinarily high CSI scores.
#5. Car Delivery
The top shops understand that their customers are going to judge them far more by what happens after the sale than by what happens during the sale, so here is what they will do… First of all, with rare exception, the car delivery process is handled entirely by the advisor. When the customer comes in to pick up their vehicle, the first thing the advisor will do is resell them on the service they chose. This in itself will immediately help quell any buyer's remorse the customer may have. They will then review the paperwork with the customer, they'll ask the customer if they have any questions, and they'll offer the inspection or return of any replaced parts. They will also instruct the customer on how to better care for the service or repair that they just purchased. They will then process the repair order, they'll use their sales skills to help the customer see the value in scheduling their next appointment while they are still at the service counter, and then they will ask the customer the two questions every customer loves to hear: "Do you have any questions for me?", and "Is there anything else I can help you with?" These questions not only allow the customer to clear their mind of any lingering questions or concerns they have, but also send a strong message that the advisor genuinely cares about the customer as an individual.
Before the customer leaves, the top advisors will say something along the lines of, "Tom, before you leave, there's one other thing I'd like to say. I know there are a lot of well-run shops in the neighborhood, so I just wanted to say thanks so much for your trust in us." When an advisor says this to a customer, three things will inevitably happen… First of all, it will send a message that the advisor is well aware that the customer has choices, and that in itself sends a strong message of appreciation.
Secondly, and on a more personal note, the reason I have spent years encouraging business owners and sales staff to thank people for their trust rather than their business, is because decades ago I discovered that if I were to thank someone for their business, in reality all that I'd be doing is thanking them for the economic exchange. Yet what I find to be priceless isn't the money a customer is passing on to us. What's truly priceless, is their trust in us. So by thanking a customer for their trust, what we are really doing is reminding them that they made a decision based on their trust in us, not on price, or on convenience.
And then lastly, and most importantly, a statement such as the one I just shared with you will resonate with the customer, and if it comes from an advisor's heart, it will resonate beyond just a day or two, but for years to come.
The way all great companies are built is by delivering extraordinary service to each and every customer. It's a simple principle, and one that without question is followed by the top shops in America.
For further help increasing your sales and building a more successful shop, learn how you can team up with the top shop owners in America through the Elite Coaching Program.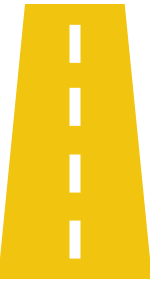 Are you ready to build a more profitable business?
Let's Do This.
Request Information
About Elite