6 Tips on Generating More Repeat Business
In the world of auto repair, one thing is for certain: Every shop in your community has their eye on your customers. So in order to keep your customers, there are a number of things you will need to do. Here are 6 tips that will bring you amazing results:
#1. Make sure that you deliver on the customer's expectations, and whenever possible, that you exceed those expectations. Simply put, fix the car right the first time, make the experience as pleasant as possible, help your customers see the value in your services, and over-deliver at every opportunity.
#2. At the point of car delivery, go well beyond what your competitors do. You need to resell the customer on their decision, assure them that their problem has been solved, and review their repair order in detail. During the "sales process" you need to put the focus on the benefits of the service rather than the price, but at the time of car delivery, you need to ensure that they understand what they bought, and how much they paid for the services. You then need to offer them the opportunity to inspect their old parts (or return their old parts back to them), review the warranty, discuss anything they will need to monitor or do once they leave, schedule their next appointment, and thank them for their trust in you.
#3. When scheduling the next appointment, rather than asking when they would like to schedule it, be presumptive and tentatively set the date and time for them. If and when they tell you they are unsure if they will be available on that date, just tell them "No worries, Mr. Butitta. We'll be sending you a reminder card the week before, and we'll give you a reminder call as well. If you need to reschedule, it'll be no problem at all – we can simply reschedule the appointment for you at that time. The benefit of doing it this way is that there's nothing you'll need to remember because we'll remember for you."
#4. Sell the benefits of the next service at the time of car delivery. Rather than just telling the customer that they'll be due for a cooling system service in 6 months, help them see the value by explaining how that service will save them money, time, etc. If they feel the only reason to return is because you told them they need to, you'll see far fewer returning customers, because they will feel they will be spending money, and getting little, if anything, in return.
#5. Build relationships. Regardless of how well you build value in their next visit, customers will be far more prone to returning to your shop if they feel there is someone there they will enjoy seeing again. Remember the Elite rule: When people buy a product, they will always remember the product, but when they buy a service, they will always remember the people that provided the service.
#6. Stay in touch. Beyond a customer follow-up program, you need to ensure your customers are exposed to your brand on a continual basis. This means you need to invest in your brand-building campaigns and be integrated into your community in every way that you can.
In closing, all the reward programs and slick marketing gimmicks will always pale in comparison to one simple business philosophy: Provide a great service at a competitive price, build relationships with every customer, and live by the principle of never putting money ahead of people.
For additional help building a more successful auto repair business, learn how you can team up with the top shop owners in the country through the Elite Coaching Program.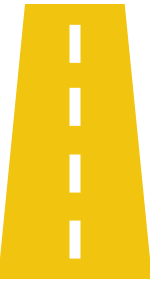 Are you ready to build a more profitable business?
Let's Do This.
Request Information
About Elite