6 Tips That Will Help You Reduce Your Auto Repair Shop's Comebacks
Comebacks kill. There's no denying it. While we can never eliminate all comebacks, we can work to reduce them. The more you reduce comebacks, the more money you put to your bottom line. I want to share six tips with you that I use in my shop.
First, include all workflow errors as comebacks. It's not just the cars that return with comebacks that can kill you. It's any workflow error that causes loss of time, which means loss of income. Include any miscommunication between the tech and service advisor, any part that arrives defective and you need to wait for another one, and any other error that disrupts the normal flow of production. Any disruption in your workflow will reduce efficiency and decrease productivity, which will result in a loss of revenue. You also need to look at the time wasted between jobs. I have found that most experienced techs can beat book time in most cases. But, what happens between jobs is a whole different story. Smoke breaks, tool trucks, coffee trucks, and waiting for the next job are just some of the time-wasters between jobs. I am not telling you to hold a whip over your staff, but once labor time is wasted you can never get it back, so pay attention to it.
Second, create a written workflow process, with a quality control system. Make sure all jobs and vehicles are reviewed before the customer is called for car delivery. Improving efficiency and consistency in your shop requires clearly defined processes that everyone follows. Make sure everyone is trained and let them know that everyone will be accountable to follow policies and procedures.
Third, create a system of tracking all comebacks and errors in workflow. Identify what type of error occurred. Was it a part error, tech error, communications issue or a training problem? This tracking system must identify the source of the error or person. In other words, track individual techs, part supplies, service advisors, etc. Look for trends. If you find that all exhaust system problems are from a particular part company, you can take action and solve the issue by not buying exhaust parts from that supplier.
Fourth, calculate your comeback rate. If you are having 10 out of every 100 cars return, your comeback rate is 10%. You will increase your bottom line for every percentage point, or part of a percentage point, you shave off your comeback rate. Don't forget to separate the comeback rate by tech, part supplier, service advisor, etc.
Fifth, hold meetings with key people and review all comebacks and errors. Create an action plan with each comeback or error. Determine ways to reduce or eliminate the comeback. For example, we had a tech that struggled with balancing tires on certain wheels. Many of his cars came back with a wheel shimmy. Because of our tracking system, we were able to identify the tech, and after reviewing the invoices, realized that all his comebacks were with tires that needed stick-on weights. After proper training, the problem was solved.
And sixth, collectively get everyone involved in solving workflow problems and comebacks. Ask everyone for ways to reduce comebacks, improve production and consistency. Rely on the people around you. This will keep you from looking like an uncaring watchdog. More importantly, your people will respond better when they are engaged in helping you and the shop improve.
This article was contributed by Joe Marconi of Elite. Joe is one of the 1-on-1 business coaches who helps shop owners through the Elite Coaching Program.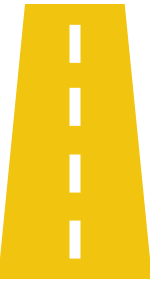 Are you ready to build a more profitable business?
Let's Do This.
Request Information
About Elite