6 Tips to Increase Your Shop's Sales This Winter
Many shops in the northern part of the country go through a slow sales period during the winter months. And while there are no ways to get back those "snow days", when business literally shuts down, here are a few tips we can use to maximize sales this winter:
1. Make sure that with each vehicle visit you identify any needed services due, services never done and services due next. Speak with the customer and plan out all recommended work during the next few months.
2. Flood your customers with service reminders about any work needed in the near future. Stagger the service reminders during the winter months. And don't forget, speak to the customers at car delivery about the service reminders they will receive. This will increase your return rate.
3. Email winter tips to your customers throughout the winter months. Keep your shop "Top Of Mind", in the customer's brain. Not collecting email addresses? Start today!
4. Consider making phone calls during the winter to those customers who were sent service reminders, but have not responded to the reminder.
5. Consider putting off any long-term projects, such as classic car work. Most owners of classic and antique cars do not take them out in the winter. This type of work could be used as fill-in time during those slow periods this winter.
6. Make sure you book the next appointment at car delivery. Every car that you service today will need another LOF service in the near future. The question is; will the customer come back to you? Give them a reason – book the next appointment.
If you want to add any of your own tips, please do so!
This article was contributed by Joe Marconi. Joe is one of the top shop owners in America, a columnist for Ratchet & Wrench, the founder of autoshopowner.com, and a coach that helps other shop owners reach their goals through the Elite Coaching Program.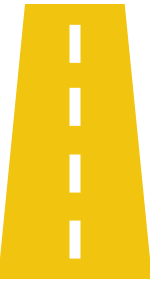 Are you ready to build a more profitable business?
Let's Do This.
Request Information
About Elite