A Financial Management Tips for Shop Owners
This quick video tip from Greg Skolnik, an Elite coach and one of the top shop owners in the country, will help you keep your shop in healthy financial shape:
Transcript:

Hi there. I'm Greg Skolnik, one of the business development coaches with Elite Worldwide. I also am the owner of Motor Works, Inc. in Rockville, Maryland. And I've been in business for 37 years. The tip that I'm going to give you today is something I learned a long time ago, which really helped me quite a bit, and that was to take a percentage of various percentages of what we make every week in our shops and put them directly into separate accounts, a reserve account, a savings account, and a payroll account, as well as our checking account.

What this really did was take away all of the upset stomachs about how am I going to make payroll this week. So go ahead and set up a couple of accounts with your bank and make sure you can do this every single week, even if it's five bucks and you can move it over there. Do it.

Just do it. Make it a habit and do it every week. And you'll find over time this will grow and grow and grow. And no longer do I have to worry about making payroll anymore.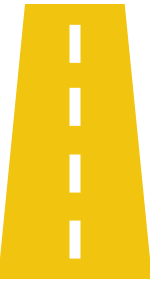 Are you ready to build a more profitable business?
Let's Do This.
Request Information
About Elite