A Powerful Radio Ad for Shop Owners
We all know how tough it is to find great technicians, so how do you reach those stars that are not out looking for the right opportunity? Well, I've found an answer. At one of our Elite conferences, I brought in a professor with a Ph.D. in marketing, and during her presentation on Social Media I had a number of ideas going off in my head. Two days later I woke up in the middle of the night telling myself, "I've got it! I now know how to reach those superstar techs! Instead of trying to reach them directly, shop owners should create campaigns that reach their families and friends." I wrote down my thoughts, and the following morning I created a script for a radio ad. I then shared the ad concept with one of our Elite coaches, who happens to own one of the top shops in America, and when he ran the ad it was an absolute homerun. The ad went like this…
"Hi! My name is Bob Cooper, and I'm the owner of Elite Auto Service here in San Diego. If you're an ASE master certified technician, if you have impeccable references, if you are drug free, if you are very gifted at what you do, and if you live by a principal that you'll never put money ahead of people, then I would love to speak with you. Just give me a call at (858) 756-3102, send me an email at bob@EliteAutoService.com, or you can visit our website at EliteAutoService.com"
Think about it: if you hear this ad and know a superstar tech, there's a good chance you will tell them about it, because it sounds like the kind of shop that every superstar would love to work at. Industry vendors are going to be talking about the ad as well, which will help create the priceless buzz that your ads need.
Now here is why this ad is particularly powerful: By sending a message that you only hire people that have impeccable references, are drug-free, and who live by a principle of never putting money ahead of people, even if your listeners don't know any techs, after hearing your ad they will be telling themselves, "That sure sounds like the kind of shop that I should be bringing my vehicle to." So while this radio ad will serve as a great recruiting tool for your shop, it will also be one of the best brand-building ads that your shop could ever run.For additional help recruiting the top advisors and technicians, learn more about how you can team up with one of the top shop owners in America through the Elite Coaching Program.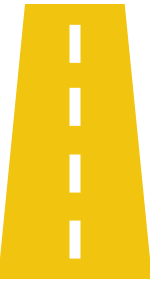 Are you ready to build a more profitable business?
Let's Do This.
Request Information
About Elite