A Proven Recruiting Tip for Shop Owners
In this quick video Elite's Doris Barnes shares a proven, easy-to-apply recruiting tip that all shop owners should be using.
For additional help building your team of superstar techs and advisors, learn how you can team up with a shop owner who is a recruiting pro through the Elite Coaching Program.
Transcript:
Doris Barnes:
Hi, everybody. This is Doris with Elite, and I'm here today to share a really great recruiting tip with all of you. We know that you guys need those recruiting tips this is really awesome. Shop owners when you're in recruiting mode and advisors and are filling out employment applications, be sure to have each candidate list to great technicians that they either worked with in the past or that they're currently working with to serve as references.

Not only can those references be a great source of information and considering the candidates, but if you build relationships with those references during those calls, they may very well become employment candidates as well. Building relationships with technicians who are currently employed really is the best way to get to your superstar. Because think about it, great technicians usually aren't looking for work.

They're usually currently employed and pretty well compensated. So hopefully you guys take that and run with it.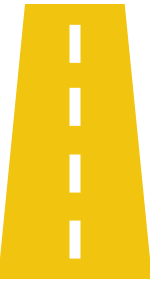 Are you ready to build a more profitable business?
Let's Do This.
Request Information
About Elite