A Proven Way for Shop Owners to Generate Customers for Life
Here's a can't-miss tip that superstar shop owner Servando Orozco has used to go above and beyond the expectations of his customers, and build 4 of the top shops in the country.
For additional help building a more successful auto repair business, learn how you can team up with a top shop owner like Servando to reach your shop's goals: https://www.eliteworldwide.com…
Bob Cooper:
Hi, I'm Bob Cooper, president of Elite Worldwide. Thanks so much for joining us today. I'm pleased to tell you that I'm joined by a very dear friend of mine who is also one of our business development coaches, Servando Orozco. This is a gentleman, for those of you who aren't familiar with him, he's growing an amazing chain of auto repair businesses up in Long Beach, California. And if there is one thing that he knows how to do, it's how to build a customer base that's unlike any other surroundings. So tell us, one of the tips that you'd like to share with our viewers today.
Servando Orozco:
Definitely. The purpose of this is to create a customer. One thing I do every single time when I see my customers in their restaurants, I pick the bill. I don't care if it's $20, it's $300 That's the best way to be our customers for life, because they will always remember me because of that little thing. So every time you see them, you walk into a restaurant, you see one of the customers. If you're sitting over in the corner, whatever, you'll tell the server, Hey, whatever their check is, give it to me and you take care of it. Definitely. They remember you for life. Yes. They tell their friends about you, I'm sure.
Bob Cooper:
For sure. How about that? Is that a remarkable tip or what? Thanks so much for joining us Servando. Thank you for all that you do for us. Thanks.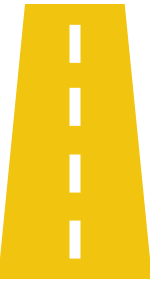 Are you ready to build a more profitable business?
Let's Do This.
Request Information
About Elite