A Technician Training Tip from an Industry Leader
Superstar shop owner and Elite Business Development Coach Rudi Rudloff shares a tip on technician training that is not only remarkably effective, but cost-free for your auto repair business.
For additional help building a more successful auto repair business, learn how you can team up with a superstar shop owner like Rudi through Elite Top Shop 360: Top Shop 360
Transcript:
Bob Cooper:
Hi, I'm Bob Cooper, the president of Elite Worldwide. Thanks so much for joining us today. Today, I'm actually joined by a longtime friend of mine, a fellow that owns an amazing Mercedes shop here in San Diego, actually one of the top shops in the nation. I'm thrilled to tell you that he works with us as a business development coach. And today he's going to share a tip with you that he shared with me earlier about training the text and how to do it and how it's really could you share your thought with our guys and gals?
Rudi Rudloff:
Sure. Guys. You know, many shop owners have struggled with getting their technicians out into training classes or to attending today. You know, we've got that wonderful advantage of being able to see videos on YouTube and different websites that are very, very instructional and they're very well presented. I think that developing an area in your shop that has a large screen TV, for instance, and the technicians can review these tips and these videos from time to time on their time and their schedule time. I think they're very beneficial and are very free of charge. You're going to have that done practically for nothing. I think I would certainly do that in my shop today.
Bob Cooper:
What a great tip, Rudy, as always, what a really wonderful tip. So bring that training on board. Well, look, you just heard from a fellow that really understands the business. He's on extraordinarily well, not only with his shop, but with his clients are, too. Thanks so much for joining us. Thanks again, Rudi.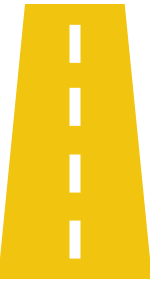 Are you ready to build a more profitable business?
Let's Do This.
Request Information
About Elite