A Tip on Hiring the Right Technicians & Service Advisors
This quick video tip from Jim Piraino, an Elite Business Development Coach that previously ran one of the top shops in the country, will help you obtain some valuable insights into what type of person the technician or advisor you're considering hiring actually is.
To learn more about how you can team up with an industry acclaimed shop owner like Jim, visit the Elite Coaching Program web page.
Transcript:

Hi, my name is Jim Piraino and I'm a business development coach with Elite Worldwide. Back in when I had my shop at Cambridge Car Care Center in the town of Camarillo, California. And that job for 33 years. And obviously, I interviewed a lot of people over those years. And one of the tricks that I learned, a tip that I'd like to share with you today is when I finished that interview process, I always walked the application out to the car.

And the reason I did that is if I looked inside the car and I saw that it was a mess, you know, hamburgers, wrappers, and milkshake cups laying around the place, then you can bet that that's the way their workplace was going to be. And obviously, the opposite of that is true. But if you find that you have a messy car, be sure to ask that applicant if how long they own that car.

Because if they wind up telling you that, well, they just borrowed a car from their neighbor to get there today, then all bets are off. But that's a great tip. That's one that I use with success.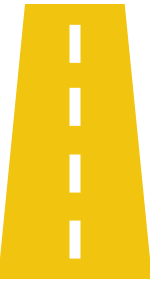 Are you ready to build a more profitable business?
Let's Do This.
Request Information
About Elite