Are Low Car Counts the Real Issue?
Car count is a key performance indicator (KPI) that shows you the health of your business. But before we blame low car counts for why we are not achieving our sales goals, we need to take the time to look at all the numbers and analyze labor and part margins, average repair order (ARO), production issues, other critical KPI's, customer retention and workflow processes. Only after a thorough analysis can we begin to work on the issue of car counts.
This is not to suggest that a shrinking car count is not a problem. Many shops are experiencing declining car counts for a number of reasons: increased competition from dealers and mass merchandisers, improved car quality, less frequent factory-scheduled maintenance, and decreasing vehicle visits, among other things.
The key is to track all key numbers and vehicle visits per year, per customer. If you see your car count trending down, you are not meeting your sales objectives, and all other KPIs are in line, then you need to address this issue.
But, are you really losing customers? You may find that customer visits per year is the problem. With manufacturers constantly increasing oil service intervals and the perception that cars don't need maintenance, this is a big problem, and it may be the reason for a declining car count.
A more proactive approach through selling preventive maintenance and other services will help. In addition, you should bump up your marketing efforts, especially with your existing customer base. And lastly, make sure you stand out by providing world-class customer service.
This article was contributed by Joe Marconi. Joe is the co-founder of autoshopowner.com, and one of the 1-on-1 business coaches who helps shop owners through the Elite Coaching Program.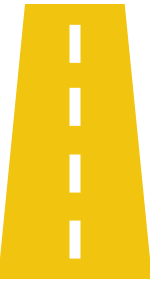 Are you ready to build a more profitable business?
Let's Do This.
Request Information
About Elite