Before Investing More in Your Auto Repair Marketing
When car counts aren't what they need to be, most shop owners and dealerships will pump more money into their auto repair marketing efforts. But before you invest one more dime in your marketing campaigns, you should first make sure that you're doing a good job of converting your current leads into customers. At Elite, we've discovered that the number of phone leads lost by most shops and dealerships is staggering. They're lost by not having enough staff available to properly handle the calls, by having poorly trained receptionists or service advisors, by having service advisors who are content with either their workload or their income, etc. Needless to say, putting more money into your auto repair marketing is not going to fix these problems.
The solution is simple. Make sure you have clearly defined car count goals, and hold your advisors and receptionists accountable for reaching them. You should ensure they keep a simple log that shows why they feel they lost each lead. The log options should include: The caller didn't have the vehicle, they didn't have the time to bring the vehicle in, they were price shopping, and they were not the decision maker. At the end of the day, discuss these lost leads with your staff, and decide on the appropriate course of action.
Lastly, don't overlook the value of having a couple of friends call in as mystery shoppers, and recording their conversations. So before you spend one more dime on auto repair marketing, let's make sure you're not losing those priceless leads that you already have.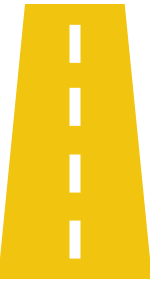 Are you ready to build a more profitable business?
Let's Do This.
Request Information
About Elite