Before you Hire Your Next Employee, Read This Article
I'm sure you'll agree that when it comes to hiring techs and advisors, you need to have a really good system in place. Otherwise, you will hire the wrong people, and will soon regret your decision. It's a mistake we have all made. Although there is no foolproof way to ensure you are hiring the superstars you are looking for, we can learn from some of the most successful companies in America that utilize tests and assessments to better ensure their success. Here are three that we believe in at Elite:
1. Pre-employment physicals. In a general sense, whenever you are able to have an applicant submit to a pre-employment physical, you'll win. As we all know, there are many questions we are unable to ask an applicate during an interview, including questions about their medical history. Of course, you can tell them the requirements of the job (i.e. they'll need to lift heavy items), but what you can't do is ask them questions like whether they've ever had any back problems. Add to that, in order to get the job the applicant will more than likely hold back any such information from you.
If you do hire the applicant, and then later discover that they had a preexisting condition like a bad back, you may very well be liable (at least in part) for any aggravated or ensuing back injury. Now here's the good news: A medical doctor can do what you can't, and ask health and medical history questions that are relative to the job. Although the doctor will not be able to tell you what they specifically discovered during the physical, what they can do is tell you that based on the written job description you provided them, the applicant is, or is not, qualified. Although you might not like hearing any bad news from the doctor, hearing that an applicant is not qualified due to a pre-existing condition is a lot better than having to deal with the workman's compensation claim, the loss of productivity, and the need to fill the position again. Pre-employment physicals are inexpensive, and one of the best investment you could make. However, speak with your labor lawyer before implementing such a policy, because employment laws will vary from state to state and are subject to change at any time.
2. Pre-employment drug testing. As with pre-employment physicals, we can rest assured there that are good reasons why many of the major corporations in America perform such tests. Pre-employment drug testing provides one more way that we can ensure we are hiring the right people. At Elite we have discovered that when a client tells an applicate that they need to submit to a pre-employment drug screening in order to be considered as a candidate, many of those applicants simply turn around and walk out of the shop. Although at that moment the shop owner may feel that they missed the opportunity to hire a good tech or advisor, at the same time they should realize that they just eliminated an applicant that may be dealing with substance abuse. Not only can an employee with such challenges put you out of business, but once they are on your payroll, you may well find that they fall under a protected status, and cannot simply be fired. As with pre-employment physicals, you should speak with a qualified labor attorney about the pros and cons of pre-employment drug testing.
3. Pre-employment assessments. There is a lot we can learn about an applicant by asking carefully constructed questions during the interview process, but there are some things we are just simply unable to discover no matter how hard we try: the applicant's propensities, how well they deal with pressure, their level of comfort in controlled environments, how aggressive they are, etc. This is where professional behavioral assessments pay off big time. Although there are many companies that provide such services, at Elite we have used the Berke Group out of Atlanta, GA for years, and we have been quite pleased with the results. The assessments are taken online by the applicant from their own home, they take about 30 minutes to complete, and we are provided with the results in real-time. This allows us to make an immediate decision regarding whether the applicant is even qualified for an interview (we won't even schedule the interview if they don't do well on the assessment).
The assessments also prepare us for any subsequent interviews by identifying areas of concern, and by providing us with instruction on the type of questions we need to ask the applicant in order to learn more. As with pre-employment physicals and drug screening, most of the larger corporations in America have their applicants take pre-employment assessments. Obviously, there are reasons why they do so, and the success of their companies speaks to the results.
In closing, if you are considering the economic costs that are associated with these tests and assessments, or if you are concerned about the time and effort it will take you to put them in place, you may want to consider this: What's the real net cost of hiring someone that has a bad back, an addiction, or who is just not a good fit for your shop? When you run the numbers, and consider the options, you'll see that these tests are some of the best investments you will ever make.
For additional help hiring the right service advisors and technicians, learn how you can team up with the top shop owners in the country through the Elite Coaching Program.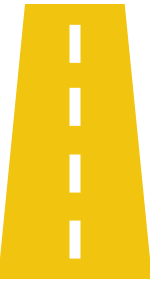 Are you ready to build a more profitable business?
Let's Do This.
Request Information
About Elite