Bring in New Customers While Making a Positive Impact
Superstar shop owner and grassroots marketing guru Servando Orozco shares a tip that will bring new customers into your shop, humanize your business and have a positive impact on your customers and community.
For additional help building a more successful shop while elevating our amazing industry, learn more about the industry acclaimed Elite Coaching Program.
Transcript:
Bob Cooper:
Hi, I'm Bob Cooper, president of Elite. And I'm pleased to tell you today I'm joined by Servando Orozco, a very dear friend of mine. And I got to tell you, he has four amazing auto repair shops and Long Beach, California, area. He's also one of our business development coaches and he is the guru when it comes to marketing. Here's a tip that I think you're going to really like. I really enjoyed what I heard from you. So would you be so kind as to share with our audience?
Servando Orozco:
That would be a pleasure. One of the tips today is to find any community hospital and give you all a chance to anyone who is willing to donate blood. It's amazing what a result you can get out of this marketing because hospitals are really short on blood and they will put your name all over the place. Has been very successful for me. That tip, anyone who donates blood and gives it all the chains. So you just go to the hospital and let them know anybody that's kind enough to come in and give blood to the hospital. Then what you'll do is you'll give that person a complimentary oil service that will get your name throughout the entire hospital. Everybody saying good things about you and how you support the hospital. And people do business with people.
Bob Cooper:
That's right. Yeah. What a great tip. Look, don't hesitate on that one. It works for Servando. There's a reason that he's called the King of Long Beach. We know it to work for you as well. Thanks to Servando. What a wonderful tip.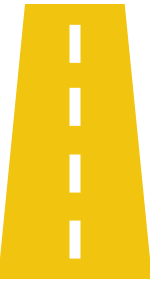 Are you ready to build a more profitable business?
Let's Do This.
Request Information
About Elite