Case Study | Adam Liu M, Spec Performance
The Challenge:
Adam Liu had been a shop owner for 8 years, and while he had always run a good shop, he knew that it had more potential, and that there was something missing. He always had an entrepreneurial spirit, but felt that he might not be fully equipped as a shop owner to run the successful business he was striving for, and wanted to achieve a better understanding of his business and how to professionalize it on all levels. He was regularly stressed out and looking to establish a new mindset. Adam was also seeking a sounding board to bounce ideas off of.
The Solution:
Adam reached out to Elite and began working with his coach, Nerces Mavelian. Nerces, who runs three very successful shops in Dallas, TX, gave Adam an excellent example to follow, and together they started setting concrete goals that Adam soon began to hit regularly. Nerces also provided Adam with the Key Performance Indicators that were most critical to his success, and Adam began to look at his numbers differently. They worked together to hire a new service advisor to enable Adam to step away from the front line and spend more time working on the business. Nerces also provided the sounding board for ideas that Adam had been looking for, and helped Adam institute regular employee meetings to boost morale and ensure everyone on the team was on the same page.
The Results:
Since joining Top Shop 360 Adam says he's made the transition from having a job to being a true business owner. The shop has gone from a 3-man crew to a team of 7, which has given Adam the ability take a step back, adjust his mindset and focus on growing the business. Not only have these changes lowered Adam's stress levels considerably, but as a shop owner that truly cares about his customers, he's proud that he's now able to offer them more value.
Adam has seen some amazing financial results as well, as his shop's annual sales went from $550,000, to $1,100,000, to being on pace to reach $1,500,000. His gross profit has tripled, and the future continues to look brighter and brighter for M-Spec Performance.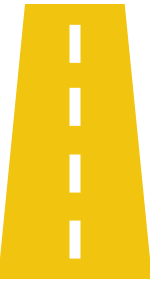 Are you ready to build a more profitable business?
Let's Do This.
Request Information
About Elite