Case Study | Craig Heiser, University Automotive
The Challenge:
Craig Heiser's service advisor, Donald, was struggling with his confidence and was often uncomfortable when selling to customers. This prevented Donald from being able to build relationships and trust with his customers, something that was understandably very important to Craig. Craig had put his employees through other training programs and classes before, and although his service advisors would return to the shop ready and excited to apply what they learned, the enthusiasm would quickly fade as they fell back into their old ways. So Craig decided to reach out to learn more about the Elite Masters Program.
The Solution:
As soon as Donald joined the Masters Program, Jen Monclus and Doris Barnes immediately started addressing Craig's concerns. They spent much of the initial 3 days of training ensuring that Donald truly believed in the profession of sales, and understood that selling is simply helping his customers make the right decisions. They taught him how to overcome the most challenging sales objections, along with all of the best practices that have been proven to generate higher sales and happier customers. Through role playing and constant repetition, the processes, procedures, techniques, and skills that Donald learned really stuck, and soon he was beaming with confidence when speaking with every customer.
The Results:
Craig Heiser began seeing results as soon as Donald came back from the three days of intensive training in San Diego, but unlike in the past, those results didn't fade. Donald's dramatically improved confidence and consistent sales presentation enabled him to increase his ARO from $250 to $500! When asked about his experience in the Masters Program, Donald said, "At first, I wasn't super comfortable, but after role playing with Jen and Doris, I was able to apply the skills that I had learned and gained confidence."
Craig has now sent five employees through the program, and each has seen similar success. In fact, one advisor brought in an extra $48,000 worth of business within the first two months of returning from the course! "Sending service advisors to this training has freed me from having to be at the front counter," Craig says. "I no longer have to deal with situations that they can't handle. It is so easy for something that's not a big deal to spin out of control if someone doesn't know how to approach it. It has made my job easier."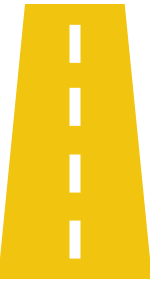 Are you ready to build a more profitable business?
Let's Do This.
Request Information
About Elite