Case Study | Dave Dupont, Dupont's Service Center
The Challenge:
When Dave Dupont first inquired about Pro Service his shop was doing well with sales, but he felt that there was room for improvement when it came to his systems and profitability, and knew that something needed to change. With the amount of time and effort he was putting into his business he wanted to ensure he was doing things right, and didn't want to feel like he was running his shop all alone at the top.
The Solution:
After joining Pro Service, Dave quickly realized the legitimacy of his feeling that something needed to change. He found visiting other shops and getting an in-depth look at how they did things to be a very powerful experience, as he immediately began learning from all of the bright minds in Pro Service.
His colleagues helped him put together more effective marketing campaigns, helped him improve his employee management skills so he could better understand and retain his employees, and also gave him the courage that shop owners need to make the tough decisions. Dave found it invaluable to be able to pick up the phone and speak one-on-one with Jim Murphy, and to be able to tap into the extraordinary amount of research that Jim, Bob Cooper and his colleagues conducted on all facets of running a successful auto repair business.
The Results:
Not only has Pro Service helped facilitate close friendships with his colleagues and Jim Murphy, but when reflecting on his Pro Service experience, Dave says "I don't understand how other shop owners get all of their information in today's changing automotive aftermarket business. I have access to all of the info I need on marketing, SEO, Gen X and Y, management best practices and countless other topics – I can't imagine how I'd go about acquiring all of that information if I wasn't in Pro Service." The access to information has helped Dave's shop grow consistently every year to achieve a 53% increase in sales since he joined Pro Service.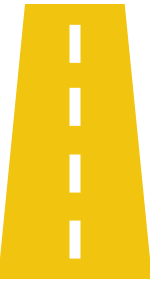 Are you ready to build a more profitable business?
Let's Do This.
Request Information
About Elite