Case Study | Dwayne Myers, Dynamic Automotive
The Challenge:
Dwayne Myers' service advisor, Jason, was a star when the day was moving slowly, but became easily overwhelmed when the shop was busy. If Jason had too much on his plate he would break down a bit, his selling would deteriorate, and he would go from truly great to just good. Jason also struggled with opening himself up to his customers and really making a personal connection with them. So Dwayne reached out to Elite to help with Jason's rapport building, and to develop his confidence and composure so that he would no longer get overwhelmed.
The Solution:
Jason made some great progress during the initial 3 days of live training, but it was the weekly follow up, assignments and testing that truly made the difference for him. The six months of role plays and constant repetition enabled Jason to make outstanding progress with his rapport building, and it became easier and easier for him to make personal connections with his customers. Jason felt that the web meetings and testing were almost like going to training camp, and after hours of practice handling the high pressure scenarios of a busy day, Jason was soon handling every situation with confidence. Jason says he not only benefited from the expert training of Elite's Jen Monclus and Doris Barnes, but the other service advisors in his group worked so well together and were so supportive that he was able to learn quite a lot from them as well.
The Results:
When Jason returned Dwayne saw results immediately. Jason was extremely confident at all times, learned to manage his feelings of being overwhelmed so that he could still perform at a high level, and handled all pressure like a pro. He was able to immediately build rapport with his customers, which lead to a higher volume and higher quality of online reviews. Not only are his customers now happier, but Jason was able to take his ARO from $421 before joining the course, to $543 upon his graduation six months later, and it's continued to climb to $579 three months after graduating. Jason has even passed along some of his key Masters Program takeaways to help the advisors he works with become more successful. Dwayne always says, "One of the best gifts you can give anyone is knowledge," and Jason has been able to apply his knowledge to become a true leader in the company.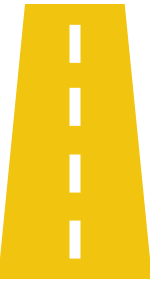 Are you ready to build a more profitable business?
Let's Do This.
Request Information
About Elite