Case Study | Harrison Rusk, RMS Auto Care
The Challenge:
After attending Elite's Fly with the Eagles seminar series and absorbing so much helpful information, Harrison realized that his knowledge necessary for businesses success was limited. While his business was viable and worked well, it wasn't thriving, and wasn't reaching its potential. He was having a hard time structuring a growth plan, needed help creating the most efficient systems and processes, and was fighting through the "daily grind" that so many owner/operators experience. What had worked for his family's business in previous generations was the status quo, but wasn't delivering the same results due to changes in the market and in consumer expectations. Harrison was determined to find a way to grow his clientele, while enhancing their experience, and creating a culture of excellence.
The Solution:
Through regular online Maintenance Meetings, and tours of industry leading shops during Pro Service Master Meetings, Harrison's Pro Service Colleagues were able to show him how to implement systems and processes that they had already tested, and had proven to be successful. Having Jim Murphy, and dozens of other top shop owners at his side to help him with marketing strategies and growth formulas enabled him to elevate his business to a whole new level. He was able to modernize the shop's website, implement digital inspections, and put a number of new best practices in place that helped him thrive in a rapidly changing marketplace.
The Results:
Harrison says that knowing the tips and strategies you are receiving come from the real world application of other like minded business owners is truly invaluable, and in his opinion, trumps any other form of consultation or training available. Thanks to Jim Murphy and his Pro Service Colleagues, he has been able to grow his business exponentially, and has more than doubled his sales (130% increase) in just four years. Harrison feels that the professional advice and friendships that Pro Service delivers are extraordinary, and unmatched in the industry. Joining Pro Service has provided Harrison with some major mental relief and satisfaction, as he now knows that he has an industry leading plan for his business, and that it will continue to flourish and provide for his team and for his community.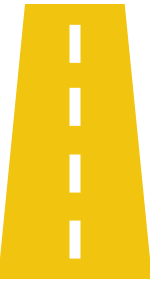 Are you ready to build a more profitable business?
Let's Do This.
Request Information
About Elite