Case Study | Nate Winston and John Cooper, East Coast Performance
The Challenge:
Nate Winston and John Cooper were running their shop with success, but couldn't help but feel like they had some room to improve, and were missing something that could take their shop to the next level. They felt they needed to work on improving the customer experience, and wanted to refocus their marketing strategies to ensure their bays were full with their targeted customers, so they decided to reach out to Elite.
The Solution:
Nate and John started working with their coach, John Francis, and it soon became evident that the partnership couldn't have been more perfect. They started working on improving the customer experience right away, and began offering free loaner cars, sending out handwritten thank you cards, and sending comment cards and value added gifts to show their customers their appreciation. John Francis encouraged John and Nate to put together a mission statement to establish their brand identity, and to subsequently get out in their community and start making an impression. The duo joined the Chamber of Commerce, began sponsoring local sports teams, and established an amazing community presence through their marketing efforts on Facebook. They worked hard to identify their ideal customer, and started targeting those customers with their marketing efforts. The trio also worked together to put monthly, weekly, and daily goals in place, implement new policies and procedures, and institute a more thorough inspection process.
The Results:
Nate and John soon began hitting those monthly, weekly, and daily goals with consistency. After carefully reviewing the customer experience at every touch point, they have been able to build more personal relationships with their customers and have improved their customer retention. Their efforts to become more involved in the community have certainly paid off as well – the shop's Facebook page now has over 1000 likes, and an unbelievable 124 5-star reviews! Their impact on their community has not gone unnoticed, as Nate Winston was awarded the 2017 Cuyahoga Falls Business Person of the Year Award! Their efforts to identify their target customers have also been rewarded, and they are seeing more of the right kind of customers come into the shop.
By instituting a more thorough inspection process, they have been able to take better care of their customers, which has increased their ARO, and is one of the reasons they've been able to increase the shop's sales. This sales increase has been realized despite their decision to follow John Francis's recommendation to stop working on Saturdays, which Nate and John both agree has absolutely improved morale and reduced stress.
When asked about the overall Top Shop 360 experience, John Cooper replied, "Teaming up with John Francis is the best decision we ever made." John Francis certainly feels the same way about his clients, and is filled with pride each and every time he brags about them (which is at every possible opportunity).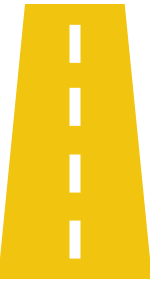 Are you ready to build a more profitable business?
Let's Do This.
Request Information
About Elite