Case Study | Thomas O'Kane, Action Auto Repair
The Challenge:
Tom did not have any systems or policies in place at his shop, which led to a hectic work environment that had him constantly "flying by the seat of his pants." Every component of the business was dependent on Tom, and he had to spend the majority of his day working behind the counter and jumping in to help resolve issue after issue. This led to an extremely high level of stress for Tom when he was at the shop. Things were moving so quickly from minute to minute that he was unable to put written goals in place, or pay attention to the numbers of his business.
The Solution:
Tom and his coach, Kevin Vaught, worked together to put procedures and policies in place for every component of Tom's business to help him run the shop in a more efficient and calculated way (a marketing plan, job descriptions, standard operating manual, employee manual, etc.). Tom also hired a back office manager to help out with some of the administrative tasks that he previously had on his plate. He worked with Kevin to establish written goals, and they started monitoring the numbers of Tom's business closely.
The Results:
Kevin's guidance, along with Tom's open mindedness and willingness to pull the trigger on tough decisions, generated some incredible results. After 9 months of implementing systems and policies for just about every component of Tom's shop, Tom saw a 32% increase in car counts, 155% increase in sales, and an impressive 150% increase in gross profit dollars. However, these financial results pale in comparison to the differences that Tom saw in his life.
When Tom was recently asked what his stress level was now compared to when he began Top Shop 360 when his stress levels were through the roof, Tom replied "I just don't have stress anymore." His business now runs smoothly and efficiently, he has considerably more free time, and he always has facts, figures and data in front of him to help him make decisions for his company.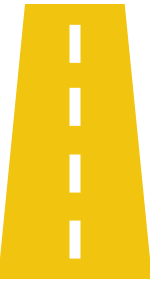 Are you ready to build a more profitable business?
Let's Do This.
Request Information
About Elite