Cause Marketing: Good for Your Business, Good for Your Community
In business, you need to try all different types of marketing to test which tactics produce the best return on investment. At Lusti Motors based in San Diego, CA, we have made Cause Marketing a centerpiece of our marketing plan. Some call it Cause, or Charity Marketing. We just call it Community Involvement. If your goal is to grow your business fast and are solely profit-minded, then this article is probably not for you. However, if you want to develop a top-rated business, with extremely loyal customers that consider your business a mainstay of the community, then elevate cause marketing as an integral part of your marketing strategy.
Becoming involved in your community is not only a great way to get your brand noticed, but it gets you noticed for all the right reasons. It shows that you're not all dollars and cents but care about the people in your local area. It also promotes your business as a "Great Neighbor" auto repair shop.
A great way to start is by offering workshops and classes, as we do, for a local high school. Read more about how we help teach students from St. Augustine High School:  https://lustimotors.com/st-augustine-h-s-visits-lusti-motors-used-car-purchase-tips/
Not only are we helping local youth train for a career but as an auto repair business, this is just one way we form lifelong relationships with our customers. Plus, we get the indirect benefit of word-of-mouth reputation building by the parents and school staff. You might even end up training a future employee!
We also do expanded community outreach by partnering with Mama's Kitchen (mamaskitchen.org). Their purpose is to offer nutrition services and improve the lives of vulnerable women, men, and children with HIV, cancer, and other critical illnesses. Nobody should go hungry! That's why Lusti Motors sponsors a fund raising/food drop off every year. Read more: https://lustimotors.com/1053/
We showed the community that we're not just about business when we celebrated our 50th Anniversary with a benefit for Mama's Kitchen. We had a Classic Car Show, raffle drawings, a DJ, and a whole lot of fun. We also involved the entire community by inviting our business neighbors to participate. When your community realizes that you are a part of them and not just after their money, it makes quite an impression. Read more about our 50th Anniversary Celebration: https://lustimotors.com/50th/
We were also honored by The Boulevard Association for our longevity in business. http://lustimotors.com/lusti-motors-honored-by-boulevard-association-50th-anniversary/. You can't buy that kind of recognition, it can only be earned. Customers understand and appreciate businesses that demonstrate a long term commitment to their community.
Our most community-minded event to date came from an idea sparked by the fact that most child safety seats are not properly installed. What started as a simple safety workshop turned into our ultimate community event, "SafeTacular". We teamed with the Pacific Safety Center for Child Safety Seat inspections, the CHP gave a distracted driving presentation and many other safety responders participated. All while showing off vintage cars, eating great food and having fun meeting our neighbors.
There are many other benefits to Cause Marketing. One of the top benefits, besides helping your community, is how it can benefit your internet marketing by boosting your online community reputation. From providing backlinks to your website (which Google uses for ranking your site), to all the new content it provides for your website. Imagine the blog posts, the event videos, and photos that can be posted. Plus when potential customers visit your site and see all you've done, it helps set you apart from the competition. View our Community page for an example of how to use content from your cause marketing: https://lustimotors.com/community-involvement/
Of course, we are not the only auto repair business to realize how Cause Marketing can benefit your business. Here are some other examples:
The overwhelming sense of community service that comes from getting together with your neighbors and lending a hand where it's needed most is the greatest benefit of cause marketing. But building a positive reputation with local residents and growing your business by doing good is a close second.
We encourage you to take the leap into Community Involvement Marketing and see for yourself the outstanding results it can provide your auto repair business.
This article was contributed by Rudi Rudloff, one of the top shop owners in America, and a business coach that helps other shop owners reach their goals through the Elite Coaching Program.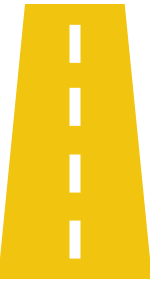 Are you ready to build a more profitable business?
Let's Do This.
Request Information
About Elite