Consider Offering Financing to Your Shop's Customers
At Elite we believe that all shops should have financing options available for their customers. By offering 90 days same as cash, you'll be able to promote "financing" in all your marketing programs, and there's no doubt about it: This in itself will help you bring in more customers.
Additionally, when a customer walks into your shop and sees signage that you offer financing, it will put them at ease, and they'll be a lot more receptive to your recommendations. You also need to consider that even if only one out of ten applications you submit is approved; that's one more sale than you would have otherwise had.
Lastly, by having financing available, it allows you to do what is referred to as a "trial close." This is when a customer tells you they don't have the money, then you tell them you offer 90 days same as cash on approved credit, and that it'll only take a few minutes to run their application. If they balk at your offer to see if they qualify, it's a good indication that there's another concern that they have.
So consider the marketing value that comes along with offering financing, consider the additional sales you'll be able to close and consider the value of being able to use a trial close.
Finally, be cautious if you decide to finance customers yourself. If someone can't qualify with an outside finance company that would love to get the deal, then that should speak volumes about the probability of the customer repaying you. Add to that, if they don't repay you, then you're going to be in the collection business. I am sure you'll agree: That's one place you certainly don't want to be.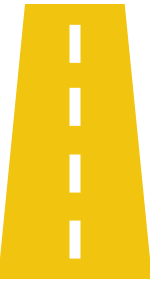 Are you ready to build a more profitable business?
Let's Do This.
Request Information
About Elite