Creating Team Spirit in an Auto Repair Shop
Henry Ford once said, "Coming together is a beginning. Keeping together is progress. Working together is success." Clearly one of the keys to success in building an auto repair shop is having your entire staff working together as a team. The question is, how do you create an environment that fosters team spirit? Here are six easy steps that will not only help you create team spirit but will help you build a more profitable, successful business at the same time.
Step #1. Know your responsibilities. Team spirit will always start with you: the business owner. As an owner, it is your responsibility to set the goals of the company, to create the plan, to hire the superstars, to bring out the best in your people, and to ensure the success of the company. By having clearly defined goals for your company, it will not only keep you focused and motivated but will help keep your entire team focused and motivated as well.
Step #2. Define your mission. Please don't confuse your mission with your goals. Your "goals" are your objectives, whereas your "mission" is the reason for your goals. Over the years I have discovered that when the people who work with me understand the mission of our company, they are far more committed to the goals. A Mission Statement for an auto repair shop may read something like this: "It is the mission of Elite Auto Service to provide extraordinary service to our customers, a safe and enjoyable workplace for our employees, and an ethical environment that creates opportunity for all." Once you have defined your Mission Statement, you should share it with your entire team, post it in your customer waiting area, and incorporate it into the communications you have with your employees. If you haven't drafted one yet, you may want to consider input from your entire team.
Step #3. Hire the stars. Here at Elite we strongly believe that business owners need to hire for attitude, aptitude, and ethics. As I am sure you will agree, you will have a hard time creating team spirit if you have employees who don't truly enjoy what they are doing, and who are not 100% committed to customer satisfaction.
Step #4. Have the right compensation programs in place. You need to have compensation programs that at least in part are based on overall shop productivity, otherwise, everyone will focus on their own success rather than the common goals. You should also avoid having your employees compete against one another. Although some management companies encourage shop owners to do so (to the point of posting the billable hours of each tech), we feel otherwise. If you have your employees compete against one another, you'll inevitably have one winner, and the rest will view themselves as losers. As you can imagine, after a few weeks you will notice an erosion of morale, and that your employees have little interest in helping one another. What you should do is have each employee compete against themselves by setting individual productivity goals that are based on their experience, their skill levels, and the opportunities that you provide to them. This way they can all be winners.
Step #5. In order to create team spirit you need to provide consistent communication. At Elite we encourage all of our coaching clients to perform one-on-ones with each employee, where they can learn about their goals. We also encourage our clients to have regularly scheduled employee meetings where they discuss the goals of the company, the Mission Statement, and any positive comments from their customers that will support the Mission Statement and fuel team spirit.
Step #6. As business owners, we need to feed the hearts of our employees as well as their stomachs. The more you catch your people doing things right and the more you give them positive reinforcement and praise, the happier they will be. Combine this with clearly defined goals, a well-defined Mission Statement that your employees can embrace, the right incentives, and consistent communication, and you will then have my promise: Not only will you be creating team spirit, but you will be building a more successful business.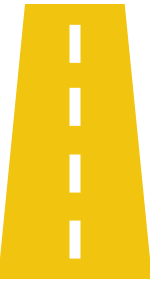 Are you ready to build a more profitable business?
Let's Do This.
Request Information
About Elite