Don't Be Judged By The Smudge!
I'll never forget the day when Mrs. Obrien brought her car back for me to look at. She was furious. I stayed late the night before, well into the night, to finish her car so she could have it for work the next day. I even did a few little things on the house because I felt she may be a little inconvenienced picking the car up so late.
Why did she bring the car back? A comeback? Well, not in the conventional way. It was the greasy smudge on her seat that she was angry about.
But what about me staying late? Or giving away a few minor services? Doesn't that count? She is upset about a grease smudge? Oh yes, and she has every right to be.
The fact is, you can do the best repair, using the best parts, performed by the best technician on the planet. But what the customer sees is not necessarily your hard work, it's that little greasy smudge that you are judged by. Unfortunate and unfair? Yes. But it's a reality.
Perform the best repairs and provide world-class customer service, and never forget; it's the little things the customer sees. And that's what is important to them.
This article was contributed by Joe Marconi. Joe is one of the top shop owners in America, a columnist for Ratchet & Wrench, the founder of autoshopowner.com and a coach that helps other shop owners reach their goals through the Elite Coaching Program.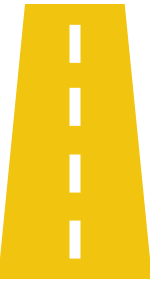 Are you ready to build a more profitable business?
Let's Do This.
Request Information
About Elite