Don't Focus On Parts – Focus On Labor
Let's face it, with Amazon, RockAuto, and all the rest of them, we may not see the same part margin that we got five or six years ago. So I tell my clients don't worry too much about parts now, because it's all about labor.
As an example, many of us do Toyota and Nissan, Subaru.. and then we see Land Rovers, Jaguars, BMWs, Mercedes, and diesel trucks too. All those different vehicles require a different cost associated when it comes to our labor. So although you're Asian cars or domestic cars can be very simple to fix, when you jump to a diesel truck or to a BMW, Mercedes, Land Rover, or Jaguar, there are obviously different costs associated with those.
So what I recommend to my clients is they have a different tier system when setting their labor rate, because you're charging a higher labor rate when you put a technician on the job that's getting paid more. And when you factor in the costs associated with performing those services and repairs on those cars, you have to be in line with what the labor gross profit wants to be. Now, obviously, you need to sit down and do your due diligence and your labor rate, and what that cost for your shop. Whatever you do, don't call the guy down the street, leave that bad habit for your competitors.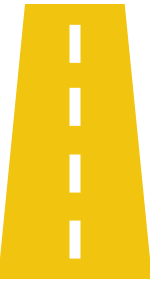 Are you ready to build a more profitable business?
Let's Do This.
Request Information
About Elite