Efficiency, Efficiency, Efficiency
We continue to hear that it is important to be more efficient in our shops; more efficient at the front counter, more efficient techs, more efficient with our time in general. What are we truly doing about it? Expenses and costs keep increasing. The collision industry has already learned that they cannot charge more because the insurance industry has capped their ability to do so. 6 to 7 hours per technician is not going to cut it any longer; the collision shops now need to get 10 to 12 hours per day per tech. How is the mechanical repair going to survive?
Customers are beginning to reach the upper barrier of what we can charge. We need to improve proficiency by 50% without increasing the charges to the customer.
How do we do that?
We need to re-evaluate processes, people, equipment, and technology. We then need to reassess and improve some more. The collision industry efficiencies were increased, now it is our turn! We need to reconfigure workspaces for the shop and customer service areas. Analyze paper and people flows to minimize steps and remove the barriers that make your staff slow down or stop. We need to constantly review equipment, tools, technology and IT to speed up processes. We need to look for improvements in products to minimize comebacks, and most importantly, we need to continue to upgrade training.
The best-performing businesses have the highest quality people, the right people for the right positions. Training plus experience equals a highly trained staff. Make sure that you have a training plan in place for each employee. You want to source the right training at the right time for the right price. Don't just accept whatever becomes available to you at the time and expect that this will be right for your staff. Do your homework and procure what each team member will need this year to become more efficient. Your business is going to depend upon it!
This article was brought to you by Jim Murphy. Jim the leader of Elite's prestigious Pro Service, a 20 group-like community comprised of 90 of the top shop owners in the North America.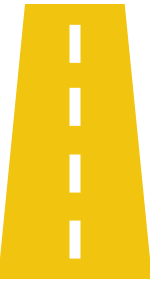 Are you ready to build a more profitable business?
Let's Do This.
Request Information
About Elite