Engaging Your Shop's Customers on Facebook
Superstar shop owner and Elite Business Development Coach Greg Skolink shares a fun tip on how to keep your shop's customers engaged on Facebook.
For additional help building a more successful auto repair business, learn how you can team up with a superstar shop owner like Greg through Elite Top Shop 360: One on One Coaching
Transcript:
Bob Cooper:
Hi, I'm Bob Cooper. Thanks so much for joining us today. I'm joined by a dear friend of mine, a gentleman that I've known for many years, Greg Skolnik. He's one of our business development coaches and he also owns a company called Motor Works in the great state of Maryland. They do staggering numbers. You're going to love this, are only open four days a week. He shared a tip with me earlier. Greg, would you be so kind as to share with our audience?
Greg Skolnik
Well, sure… On our Facebook page, we have a "Technical Tuesday" post that our client care coordinator Sarah puts on there. I help write some of the blogs for it, but it's basically a game. We ask our Facebook people to identify a part or something like that. So "Technical Tuesday" sometimes there'll be a little video about particular items on cars. We also have a "What's That Wednesday" post. So "What's That Wednesday" also is going to be named in this part. And we come up with some really interesting images and people get to guess what it is and it's always a lot of fun. But it's designed to help keep people involved in your social media and keep you keep them focused on you. So that's what it is there, you know, So it's not great what it does. If I'm understanding, you're right, it keeps you at the top of their mind. Right? Gets them smiling. Absolutely. Feeling good about you. Yeah.
Bob Cooper:
There you go. You got a great tip from a fellow that walks the walk. He really understands the business. Thanks so much. Great. Thank you for watching. Take care.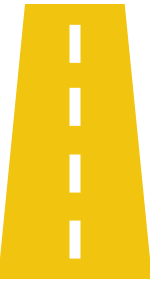 Are you ready to build a more profitable business?
Let's Do This.
Request Information
About Elite