Ethical Sales and Full Disclosure
I am sure you will agree that in our industry there are a number of unwritten rules that shop owners have followed for decades. They know that they have to hire gifted technicians, stay at the forefront of vehicle technology, and can never jeopardize their relationships with their customers; just to name a few. Unfortunately, there is another rule that far too many shop owners (and service advisors) have believed in for decades. It's a rule that's been passed down from one generation to the next; the one that says that whenever you have first-time customers in your shop, and you discover that their vehicles need a lot of work, you are better off holding back on some of the recommendations.
The basis for this belief is that with first-time customers, too many recommendations will scare them off. These owners and advisors typically feel that they are better off just recommending the repairs or services that the customer brought the vehicle in for, building a relationship with the customer, and then discussing the other required services during the next visit. There is no question that these owners and advisors typically have good intentions. They believe in their hearts that since they are not trying to sell their customers something they don't need, they're not crossing any ethical lines. Unfortunately, that's the furthest from the truth.
When customers entrust you with their automobiles, they have a presumption of full disclosure and honesty. Rightfully or wrongfully, I am sure you will agree that your customers also have an expectation that every time their vehicles enter one of your service bays, your technicians will immediately pick up on everything that needs to be done. So do this…
Have a shop meeting and pull up an extra chair. Tell your entire staff that the empty chair represents the spirit of your customer, and that everything that is discussed during the meeting should be able to be said in front of the customer without hesitation. Start the meeting by reinforcing your commitment to both ethics and customer service. You should then review your vehicle inspection process. I strongly recommend using well-constructed vehicle inspection forms, and taking advantage of a variety of those forms: A form for complete vehicle inspections, a safety inspection form, forms for the inspection of specific systems, etc. You should then let all of your employees know that every vehicle will be inspected in a manner that complies with your company policies, that all discoveries are to be documented, and that the inspecting technician is to sign the completed inspection form.
Once the completed form is turned over to the advisor, all of the recommended repairs and services are to be estimated, and everything is to be fully disclosed to your customers. Not only is this the professional thing to do, but equally as important, it's the ethical thing to do. Your customers have the right to know about everything that you have discovered, and they have the right to know how much the repairs and services will cost if authorized.
I am sure you will agree; when it comes to ethics, there are no exceptions. Yet many shop owners and advisors will argue that if they have a vehicle that is worth $1,000, and they discover that it needs $5,000 worth of work, then there is no sense in putting together an estimate. At Elite, we adamantly disagree. The vehicles belong to your customers, it's their money, and it's their choice. Add to that, just because an advisor feels that a vehicle is not worth fixing, it doesn't mean that the customer will feel the same way, as the vehicle may hold a special place in the customer's heart.
So mandate complete and professional vehicle inspections that meet with you policies, and insist on full disclosure to all of your customers. They may not buy everything that your advisor has recommended, but a few things are for certain: Your customers will know about everything that needs to be done, you'll have detailed records, your sales, and profits will go up, and you will be doing the right things for the right reasons. If you follow this advice, and if you never put money ahead of people, you can't lose.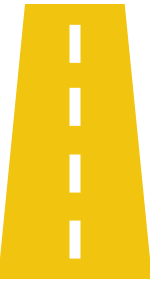 Are you ready to build a more profitable business?
Let's Do This.
Request Information
About Elite