Give Your Customers Options
Recently I was at an affair with a few people I met for the first time. As usual, once they found out what I did for a living, the auto-related questions directed toward me flowed faster than the wine was flowing.
After doing my best to diagnose their Check Engine Lights and Steering Problems while trying to eat my rib-eye steak and mashed potatoes, I turn to them and asked, "So, what bothers you most about getting your car repaired or serviced?" After a few blank stares, one gentleman said, "You guys never give us options".
He went on to say that recently he brought his car to his local mechanic with a brake problem. The shop owner called and said, "You need front brakes, calipers, and rotors…and you're looking at $700 bucks". He authorized the job, but would rather have had a little discussion on what happened and if there were any options.
Now, we all know that each of us has done our homework before we call the customer, and we are confident that the repair or service we are quoting is in the best interest of the customer. But maybe, just maybe, the customer does not recognize this. Maybe we can take a moment to explain to the customer that we sourced out the best parts at the best price. Maybe, you can offer two levels of service, and when possible, you can give the customer options.
This article was contributed by Joe Marconi. Joe is one of the top shop owners in America, a columnist for Ratchet & Wrench, the founder of autoshopowner.com and a coach that helps other shop owners reach their goals through the Elite Coaching Program.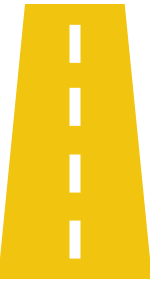 Are you ready to build a more profitable business?
Let's Do This.
Request Information
About Elite