Giving Back to your Shop's Community During the Holidays
Superstar shop owner and Elite Business Development Coach Rudi Rudloff shares why giving back during the holiday season is a win for people in need, for your community and for your auto repair business.
For additional help building a more successful auto repair business, learn how you can team up with a superstar shop owner like Rudi through Elite Top Shop 360: Top Shop 360
Transcript:
Hi, I'm Bob Cooper. The president of Elite. Thanks so much for joining us. I am thrilled to tell you that day I'm with a dear friend of mine, a fellow that I've known for many, many years. He owned one of the top shops in the nation, a Mercedes-only shop located here in Southern California. And he today works with us as a business development coach and does an outstanding job for our clients. Rudy, you shared a tip with me a little earlier. Now that we're coming into the holiday season, do you mind sharing it with all of our viewers today?
Rudi Rudloff:
No, not at all. About, you know, guys, this time of the year, it's a wonderful time to think about your community, the community that you're in. We've during Thanksgiving now coming up, we've always done a food drive. And that was really great. Not only makes us feel great, but the community feels great and sees the appreciation during Christmastime. We always find something special, always related to kids and toys and to people in our community. I think you should take advantage of that. It's a great time of the year to give something back.
Bob Cooper:
Boy, what a great comment, Rudi. What a great comment That speaks to who you are, too. Well, what you just heard it from a professional. Listen to him. Take what you just learn, apply it. You're going to be thrilled with the results. Rudi, thanks again for the great tip.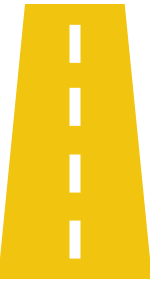 Are you ready to build a more profitable business?
Let's Do This.
Request Information
About Elite