How to Communicate Your Shop's Employee Benefits
Superstar shop owner and Elite Business Development Coach Greg Skolnik shares a tip on how to provide your employees with a detailed outline of all their benefits.
For additional help building a more successful auto repair business, learn how you can team up with a superstar shop owner like Greg through Elite Top Shop 360:One on One Coaching
Transcript:
Bob Cooper:
Hi, I'm Bob Cooper. The president. Thanks so much for joining us today. I'm joined by a dear friend of mine, a fellow that I've known for many, many years that runs in an amazing business and a great state of Maryland. I can tell you it's called Motor Works. And you're going to love this. It's only open four days a week, and he does staggering numbers. One of the things you're doing as a business development coach with us is you're always helping these guys and gals build their businesses. You shared a tip with me earlier about what you do after the end of the year. Could you share that with our audience?
Greg Skolnik:
Absolutely. Has to do with creating a single sheet of compensation, benefits, explanation for every employee. And this is going to include all of their production wages, their regular salaries, all of their benefits, meaning their uniforms and PTO sick leave that kind of stuff. It all is in one place. It also includes what the company puts in for profit sharing, what the company put in all year for the 401k for them and also the investments that they have made for the year. So the idea is it gives the employee an idea of what they're in total benefits package total compensation package has brings in for them each year and they can compare that from one year to the next, and they've found it very helpful. So try to put it all in one place for them.
Bob Cooper:
Boy, there's a great tip from a really great business owner. He walks the walk. Don't hesitate, just apply.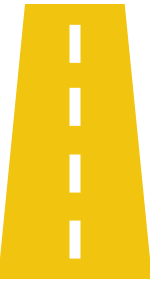 Are you ready to build a more profitable business?
Let's Do This.
Request Information
About Elite