How to Encourage Customer Referrals for Your Auto Repair Shop
The two keys to keeping a business growing are retaining customers and gaining new customers regularly. Between the two, customer retention is the cheapest way to go while attracting new customers can be very expensive. So, what can a shop do to get more customers? Believe it or not, you just need to "ask" to get new customers.
Most shops have their "regulars". These are customers who have all their work done at the shop. The shop has an ongoing good relationship with them. These are the people to ask for help in gaining new patrons because nothing works better than the "word of mouth" of a satisfied customer.
Realize that for thousands of years, humans have relied on "word of mouth" for all types of information. This was the only way of passing on information to those that needed it. History and lessons were passed on by storytellers. People who performed their craft well were known as "the best in the land."
And though communications have vastly changed since these times, word of mouth remains as important today as it was back then. So why not use it?
We are talking about customer referrals. Getting your good customers to reach out to friends and family and bring them in as new customers for your shop. It works, it's inexpensive, it's pretty easy. Check out the following infographic …
Believe it or not, getting customer referrals can be as simple as just asking your happy customer to do it for you. Especially right after giving them exceptional service. Just don't ask them while paying the bill, try to take advantage of another interaction with the customer. Research from Texas Tech indicates that 83% of customers would refer others if actually asked.
Make use of social media, provide your customers with an easy way to get to your Google, Facebook, or other accounts, and leave reviews. Matter of fact, use these ratings as a way for other customers to get to know you. Having good customers sing your praises and with their permission posting them online to share with any prospective customers that might be looking for a new shop to go to.
So, take advantage of your shop's greatest asset, your regular, consistent customers. They come back because you apparently take good care of them. They are happy with your service. Let them share their experience with others that may also become your new customers. Remember that these new customers will also be able to refer others to your business in the future, further growing your business.
This article was contributed by John Burkhauser, Director of Educational Programs for BOLT ON TECHNOLOGY. For more great tips to help you build a more successful shop, visit the BOLT ON TECHNOLOGY Blog at www.blog.boltontechnology.com.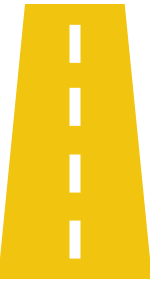 Are you ready to build a more profitable business?
Let's Do This.
Request Information
About Elite