How to Keep Customers Loyal to Your Auto Repair Shop
Keeping customers is one of the surest ways to grow car count and profits at your auto repair shop. In fact, keeping customers is actually five times cheaper than looking for new ones. Because of the trust that is built with repeat customers, shops that increase their retention by about 5% can witness an increase in profits by over 25%!* What is your shop doing to keep your customers happy?
Auto repair shops have a 65% possibility of selling a service to an existing customer, whereas, with a new customer, there is only a 10% chance. The more trust customers have in a shop, the more willing they are to purchase recommended services. It's time auto repair shops start investing in their current customers. Luckily, it's not that hard to keep customers!
One of the simplest ways to get a customer to return to your auto repair shop is to set their next appointment before they leave your lot. Think of dentists and hairdressers. Do you ever leave without knowing when you will be sitting in their chair again? Are you not already prepared for the next appointment? Be it teeth cleaning or haircuts; you will have your next visit scheduled before you leave.
For this to work, you need to put steps into place or get software that does it automatically.
1. Focus on the Current Visit. Start by discussing service recommendations found during the inspection and setting expectations for their future visits. Prepare them so they can be ready (both mentally and financially).
2. Schedule Next Appointment. Inform the customer of the date and time they are expected back before they leave your shop, but do not just set and forget it. Make sure the customer understands when they are due for their next visit. Remember, customers are not used to auto repair shops setting that next appointment. You do not want an upset and confused customers calling back telling you they never set this appointment when you send your reminder.
3. Send Appointment Reminders. Windshield stickers should not be the only ones. Create a system that works best for your shop to remind customer's about their upcoming appointment. Send a postcard, email, or even a text from your software. Better yet, have the reminder system automated, so you don't even have to think about it.
Be consistent and, over time, your customers will respond and return regularly. You will build a history and greater trust with them that will practically sell the services for you. All you need to do is set that next appointment!
This article was contributed by John Burkhauser, Director of Educational Programs for BOLT ON TECHNOLOGY. For more great tips to help you build a more successful shop, visit the BOLT ON TECHNOLOGY Blog at www.blog.boltontechnology.com.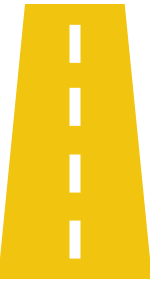 Are you ready to build a more profitable business?
Let's Do This.
Request Information
About Elite