Improving Your Shop's Communication and Productivity
Superstar shop owner and Elite Business Development Coach Chris Monroe shares a fun tip that will not only improve communication in your shop, but productivity as well.
For additional help building a more successful auto repair business, learn how you can team up with a superstar shop owner like Chris through Elite Top Shop 360: One on One Coaching
Transcript:

Bob Cooper:
President Elite Worldwide. Thanks so much for joining us today. I'm actually with a dear friend of mine, a fellow that owns a rock and roll business, Chris Monroe. Monroe's Tire & Auto Service in Shelby, North Carolina. And this is a fellow that really has a profound understanding of business. Pleasure to work with him as a business development coach here at Elite. Chris, you have a tip for us about radio. Do you mind sharing it with your audience? I loved what you told me.
Chris Monroe:
Absolutely, Bob, Thank you. In a big box store the other day, everybody's been in the situation. I set my package down. No bar code. Okay, Now we got to go back and find another package. Look, Lady reaches up, touches her collar, gets on the microphone, radios to somebody else, and immediately a higher price. My Visa card. I was going out the door and I thought, Wow, I think we can use this in our shop. So I go online more to Amazon. I found some I think it's…. I'm not really sure of the brand. Multiple brands. Ten radios. Brought him in the shop. Took a few weeks for everybody to get comfortable with them. But man, as it changed the dynamic of our business. Not only are we communicating better, we're having more fun. It's increased the culture in our business. Everybody's in the same room now and we're not all spread out. So, you know, it's a do it.

Bob Cooper:
You got to do it. There you go, guys. What? You heard it from an industry superstar, so don't hesitate on this one. Take Chris's tip, put it to work. You're going to be thrilled with the results. That's a promise that I could make it. Thanks so much for joining us. Thank you for joining us as well. Thanks, Bob.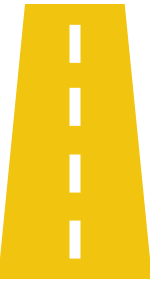 Are you ready to build a more profitable business?
Let's Do This.
Request Information
About Elite