Increasing Car Counts Through Better Customer Retention
Top shop owner and Elite Business Development Coach Joe Marconi shares how shop owners can improve their customer retention, and increase their car counts in the most cost-effective way.
To learn more about how you can team up and work one-on-one with a superstar shop owner like Joe to reach your shop's goals, visit the Elite Top Shop 360 web page.
Transcript:
Joe Marconi:
I am Joe Marconi, I'm the owner of Osceola Garage in Mahopac, New York, and also a business development coach really worldwide. I want to talk a little bit about marketing and car counts and getting new customers, but not always making sure that you never forget about your existing customers. We spend money on advertising to gain new customers. That's all well and good.

But before you do that, I want you to understand and the power of your existing customers and get them to return. So a couple of things. Number one is you got to create an amazing experience. You've got to give people a reason to return. Everyone in your shop today will need future work and services on their vehicles. The question is, will they come back to you?

So before you spend any money on advertising, you've got to get your marketing, your internal marketing in order. So a couple of things I want you to do. Number one, work on creating an amazing experience to give that customer reasons to return. Number two, I want you to add called delivery, outlining for them their next services. Any recommendations that you can make to get them coming back to you, give them the benefits, the reasons why they should return to you.

This way. Your service reminder programs are going to work even better. Remember, it's all well and good to advertise and gain new customers, but it's important to take care of those existing customers and make them come back. This marketing strategy is probably the best you can have in your shop today, and virtually it doesn't cost you a dime.

So that's my tip for today. Thank you.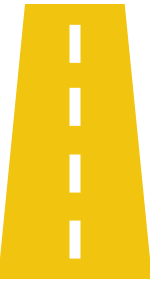 Are you ready to build a more profitable business?
Let's Do This.
Request Information
About Elite