Increasing Your Auto Repair Shop's Customer Satisfaction Through Texts
Industry leading shop owner and Elite Business Development Coach Gene Morrill shares an easy-to-apply tip that has helped his shop improve customer satisfaction and retention.
For additional help building a more successful auto repair business, learn how you can team up with a superstar shop owner like Gene through Elite Top Shop 360: Top Shop 360
Transcript:
Bob Cooper:
Hi, I'm Bob Cooper, president of Elite Worldwide. Thanks so much for joining us today. I'm actually joined by Gene Morrill, a fellow that I've known for literally for a lifetime, runs an amazing business in Glendora, California, certified automotive specialist, and works with us as a business development coach. And Gene, earlier today, you were sharing a tip with me, would you mind sharing with our audience today?
Gene Morrill:
Absolutely. A great tip for anybody is when a customer leaves our shop, we send out a text the next day asking them how we did on their car. The response has been amazing. People will either say it's been great or if they have a concern, they'll let us know and we can remedy the situation immediately. Send out a text within 24 hours. Absolutely Works great.
Bob Cooper:
Yeah, what a great tip. As always, Gene, what a great tip. Thanks so much for joining us. Hopefully, this tip made sense to you. Put it to use. It works for Gene and his shop. I'm sure that it'll work for you as well.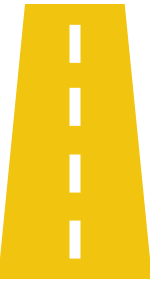 Are you ready to build a more profitable business?
Let's Do This.
Request Information
About Elite