In a typical opening conversation with a service advisor last week I asked "How is the shop doing". His response was "The shop is slammed… I can't take another thing in, not even an oil change!"
I asked how he came to that conclusion…
"The techs all have work", was his reply.
"How much work?" I asked.
"Well, they're buried."
"So, you would be lucky to get all the work you took in this morning out by closing today?"
"Yup"….
Sound familiar?
As I questioned him more it became obvious that he had no idea of how much work he had taken in for each tech. All he knew was when they opened the doors that morning there was an unusual amount of customers showing up (some with appointments, some not) and he was very busy writing them up. Unfortunately, he based the amount of productivity for the techs on his personal workload at the front counter, and as you may have guessed by now the shop ran out of work by mid-afternoon, leaving unsold labor hours to be lost and never regained.
This experience led me to survey other shops on how they handle loading the technician's work day. I was amazed to find that most do not have any type of statistical format for doing so.
Some management systems use a scheduler that blocks time for a technician using a brightly colored calendar page. That's better than nothing, but does little to help the advisor sell and track labor hours per tech and as a total of the shop's inventory.
Yes, I said inventory. Let's assume a shop has 3 techs, each available for 8 hours a day. That means you have 24 hours of labor to sell. However, that number should be adjusted for their efficiency (you are tracking their efficiency right?). If all of your techs are great techs and their efficiency factor is 120%, that means you really have a labor hour inventory of 28.8 hours, or 9.6 per tech.
If I were the service advisor I would adjust that number down to reflect any carryover from the day before. Let's say we had 4 hours of work to be finished from yesterday. That means I now have 24.8 hours to sell today. That number should be continually adjusted downward as sales increase. I know what you are thinking; that's in a perfect world with no parts hold-ups or other outside influences. I agree, but I would much rather deal with an unfinished workload than unsold hours.
How much money are you losing in unsold hours? If your shop is running out of work too early I suggest you take a close look at how you are loading each technician's day and the shop as a whole. You cannot sell time that has passed.
This article was contributed by Jim Piraino, a past superstar shop owner who now helps other shop owners 1-on-1 through the Elite Coaching Program.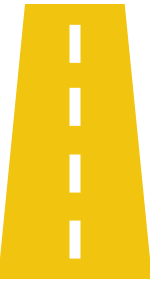 Are you ready to build a more profitable business?
Let's Do This.
Request Information
About Elite