Selling Multiple Repairs – Guidelines for Success
In today's market, service advisors are facing a number of challenges. One of the more complex challenges is when a skeptical first-time customer comes in for an oil service, and the advisor discovers that this customer needs a long list of repairs. This is what most advisors refer to as the proverbial "laundry list." Unfortunately, what most service advisors will do is either hold back some of the recommendations because they are afraid they'll scare the customer away, or they'll struggle through their presentations. So here is what I am going to recommend that you do…
#1. With every first-time customer you need to do a lot of fact finding. Beyond the standard questions you ask, you need to ask them how long they have owned the vehicle, and whether they bought it new. You also need to ask when was the last time the vehicle was in a shop, what it was in for, if anyone else drives the vehicle, and what their plans are for it. In essence, you need to discover if they plan on keeping it, and if so, for how long.
#2. Have a conversation with every first-time customer about your vehicle inspection process, and how they'll win. Take a moment to tell them about the qualifications of the technician who will be inspecting their vehicle, and let them know the inspection service is being performed for two reasons: to ensure there are no safety concerns, and to establish a baseline for what services may need to be done, and when.
#3. When you build your estimate, always bundle all repairs and services that are relative to each system on the vehicle; the brake system, suspension system, cooling system, etc. This way you are prepared with a price for taking care of everything that needs to be done in each of the systems.
#4. We all know that when we start a sales presentation, and the customer senses they will need a number of repairs, they'll get anxious. They'll then immediately ask for a price, or they'll tell you they just want the oil service done. The secret? Always ask for permission to talk about the price after you've reviewed your discoveries with them. For example…
"First of all, Mr. Smith, when you brought your car in this morning, you said you were concerned about a couple of different things, so tell me if I am missing something here. You said the brake pedal was going down quite a bit, and you also said you needed to have your Mustang back by 4 o'clock. If I remember correctly, something about an anniversary dinner; is that right? Well look, I have some really great news for you. When it comes to your brakes, and being able to have you out of here by 4 o'clock, we're going to be able to solve both of those problems for you."
"As I mentioned this morning, the gentleman who inspected your Mustang is Jim Piraino. He's an ASE Master Certified technician, he's been with us for 12 years now, and I have to tell you; he's really gifted at what he does. Now we've taken a look at all of your service records, and I'm actually looking at a copy of Jim's inspection report, so let me tell you what we discovered. First of all, I'd like to say congratulations on taking good care of your automobile because your battery, your tires, your suspension, and your drive train all appear to be in good, operable condition. Now, in addition to the brakes, there are a couple of other things that I'd like to chat with you about, so if it's ok with you, let me tell you what Jim's discovered, we'll have a conversation, then I'll be more than happy to answer any questions you might have, and we can go over the prices at that time as well. Are you on board with this approach, Mr. Smith? Terrific!"
#5. If they can't authorize everything, and you need to prioritize, always start with what they brought their vehicle in for, followed by anything that has to do with their personal safety, then the safety of others, followed by vehicle maintenance and comfort items.
#6. Never compromise your ethics. If you do the right things for the right reasons, and if you never put money ahead of people, it will show through to your customers. Combine your shop's ethics with the above guidelines and you have my promise: you and your customers will be thrilled with the results.
For additional help increasing your shop's sales and CSI scores, learn more about Elite's industry acclaimed Masters Service Advisor Training Course.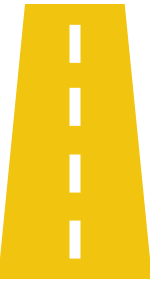 Are you ready to build a more profitable business?
Let's Do This.
Request Information
About Elite